Submitted by
Marieke Quinten
on 05/25/2023 - 08:47
Afbeelding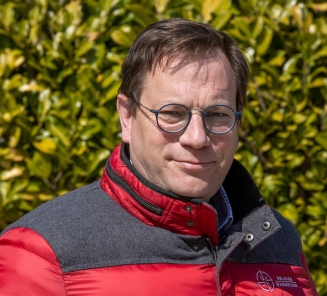 Dirk Caremans
After the successful editions in 2021 and 2022, BWP will also present a BWP Elite Foal Auction in 2023. The auction will take place during the Breeders' Day of Moerbeke-Waas on July 15. BWP is the best studbook worldwide when it comes to show jumpers and the BWP Elite Foal Auction stands for a lot of quality foals out of proven BWP damlines and/or BWP elite mares.
'In the meantime we have started our search for exclusive performance genes,' opens Kurt Asselberghs, who together with Boudewijn Schepers visits the breeders and foals and is jointly responsible for the selection of the collection.
Strong damlines
Kurt: Just like during the two previous years, we try to put together a strong lot of foals from proven mare lines. BWP is a strong brand and the mare lines form a particularly important piece of the puzzle in that.
Marketable
Kurt: The idea of this BWP Elite Foal Auction was to offer breeders additional sales opportunities. We therefore apply very market-based auction conditions, which are particularly interesting for both buyers and sellers. We have low costs for buyers and sellers. The prices are fair. Maybe not super spectacular, but thanks to those low percentages on the selling price and costs, it is still interesting for the breeders. A difference in 10% or 20% for the organizer on the selling price of a foal can make a big difference.
References
Kurt: Thanks to the new 'auction tool' where we can follow up our auction references thanks to a collaboration with Hippomundo, we will soon know more about the first lot of foals that was sold in 2020. I am very much looking forward to seeing those results and I do expect that we will see some 3-year-olds among the candidates for the 2024 stallion selection. Because the foals sold through the BWP Elite Foal Auction have the potential to grow into a breeding stallion or a (top) sport horse.
Practical
The BWP Elite Foal Auction is an auction for foals from performance mare lines or elite mares. The auction will take place on July 15 in the context of the Breeders' Day in Moerbeke-Waas. It is a hybrid auction (live + online).
Attention, only a limited number of foals will be admitted! You can register for this auction via our website until June 1. Click here for more info about this auction or to register: BWP Elite Foal Auction | Belgian Warmblood (belgian-warmblood.com)
From September 29 to October 2, there is also the Online Foal Auction. Click here for all info on this auction: BWP Online Foal Auction | Belgian Warmblood (belgian-warmblood.com)