Afbeelding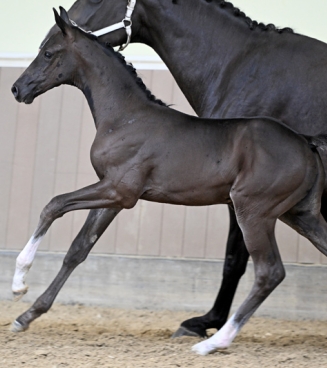 Paardenfotograaf
For BWP foals from BWP performance mare lines or elite mares.
Address: Haringslede, Moerbeke-Waas
The online biddings already open on 14 July, at 10 a.m. On 15 July we temporarily close the biddings for a while at 6 p.m., and then we start again later that evening with the effective auction. Can't be present? You can bid online during the auction. It is necessary to register in advance at www.bwp.auction
On July 15, the foals can be viewed in the stables from 12h. They will be shown to the public at around 3:30 pm.
The auction will take place on July, 21, during the most pleasant BWP Breeding Day, in Moerbeke-Waas.
It concerns a hybrid auction (live and online) for BWP foals from BWP performance mare lines or elite mares.
VIP table: Would you like to spend a pleasant evening with friends, family or clients?
For 600 euros you can reserve a table for 6 people. (400 euros for 4 persons)
This price includes an apero, 3-course dinner, coffee and all drinks until the coffee.
A Champagne table with a bottle of champagne and tapas for 5 people can be booked for as little as 200 euros.

Interested? Peter.moorthamers@telenet.be or +32(0)478522186
Click here fot the conditions of sale.
Next to this elite foal auction, there is the BWP Online Foal Auction from September, 29, until October, 2. That auction is open for BWP jumping and dressage bred foals, BRp foals and Connemara foals. To be selected for this auction, the foals have to participate in one of our breeding days and obtain a score of at least 75 percent. For the selection moments, please check at the button events.