Submitted by
Marieke Quinten
on 08/29/2022 - 10:34
Afbeelding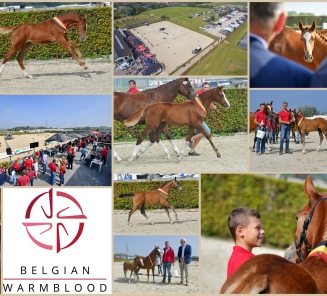 Fotoroyal
Aanstaande zaterdag, 3 september is Sportstal Vanderhasselt in Ternat the place to be! BWP verwacht er een mooi aantal veulens voor het Nationaal Kampioenschap BWP Eliteveulens en ook BRp is van de partij en hoe! Nog nooit hadden we zoveel ponyveulens op dit kampioenschap, wat kijken we er naar uit!
We beginnen om 9u in ring 1 (sponsored by Hercules by Hippique Immo) met de mannelijke springveulens, waar we maar liefst 93 deelnemers hebben.
Tevens om 9u starten in ring 2 (sponsored by Stal Den Bisschop) de vrouwelijke springveulens, zij zijn met 80.
Ook ring 3 gaat van start om 9u, daar beginnen we met de BWP-veulens optie dressuur. We tellen 26 mannelijke (Sponsored by Eqify) en 36 vrouwelijke deelnemers (Sponsored by Kempenhoeve). Na de dressuurfinales komen in deze ring de ponyveulens aan bod. De jury zal 9 kleine maatjes aan het werk zien (Sponsored by Bloemenhof), 27 grote maat mannelijk (Sponsored by Eqify) en 28 grote maat vrouwelijk (Sponsored by Bloemenhof).
Alle info over het veulenkampioenschap vindt u hier.
Locatie:
Sportstal Vanderhasselt
Fossebaan 20
B-1741 Wambeek