Afbeelding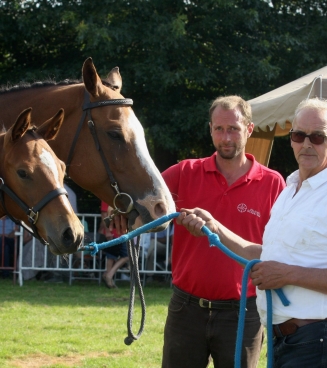 Fokkerijdag Pittem Torhout
Fokkerijdag springen & dressuur & BRp veulens
Selectie spring- en dressuurveulens voor Nationaal Kampioenschap BWP Eliteveulens en voor BWP Online Foal Auction.
Uur: 10u00
Terrein : Johan Lannoo, Posterijlaan 6, 8740 Pittem
Contactpersoon : Secretaris Pauwels Myriam, GSM: 0497280.572 - E-mail: dupon.pauwels@skynet.be
Inschrijven : ten laatste 5 augustus 2022 via BWP website.
Het inschrijfgeld bedraagt 25 EUR per paard of veulen en dient gestort te worden op rekening : BE 46 7380 3872 3836 op naam van BWP Pittem–Torhout (mededeling Fokkerij Evenement BWP Pittem/Torhout).
Nuttig document: BWP-fokkerij-evenementen: belangrijk om weten.