Submitted by
belgian-warmblood
on 09/22/2020 - 08:25
Afbeelding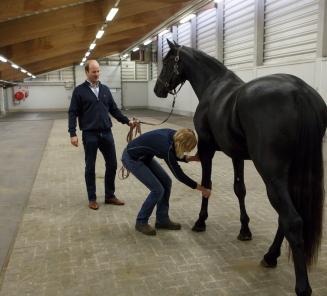 How will the BWP Stallion Selection 2021 look like? For the moment, we are busy studying the right format for both the second and the third phases, in order to guarantee the best and safest way to organize those selection phases.
But one thing is for sure : first and utmost, the preliminary veterinary examination must take place.
The veterinary examination is carried out in the Faculty of Veterinary Medicine of the Gent University in Merelbeke. Appointments have to be made before October 16, 2020, by phoning +3292647618.