Submitted by
belgian-warmblood
on 07/03/2020 - 08:31
Afbeelding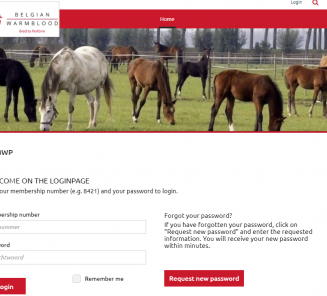 BWP is right on schedule with the project to join today''s new developments. The first realisations have finished. The 'My BWP' and the online foal registration on our website have been renewed. Members are offered more possibilities:
You can remove horses registered on your name. However, for an official change of owner it is obligatory to send the original passport to our office.
Animals that have died can be submitted.
You can change your personal information.
You can see your invoices.
And there is more to come! Applications such as the market place on the website, simple registration for BWP events, the BWP webshop, online payments, these features are also on their way.
Curieus? Take a look at the new 'My BWP', exclusively for our BWP members!