Submitted by
belgian-warmblood
on 12/21/2020 - 13:17
Afbeelding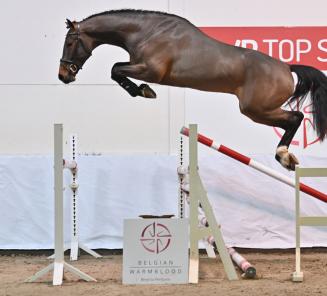 For the 2021 edition of the BWP Top Stallion Auction, 29 stallions have been announced. To be authorized to take part in the auction, the candidate auction stallions have to selected to effectively participate in the third day of the stallion approval procedure.
Here you can find the collection of the auction stallions.
Click here to see the promotion video.
The live auction starts on Wednesday, January 13, at 8 p.m. The biddings can take place only online on www.bwp.auction. The auction wiil be fully streamed via ClipMyHorse. If you want to bid, you have to register yourself in advance via www.bwp.auction.
Click here for the auction conditions
So, have a look at the collection and register yourself.
Organization & administration : Lieve De Greeff : +32 497 538 982
Commercial advice :
Sven Bols : +32 495 551 405
Tom Van De Vijver : +32 476 442 185
Veterinary advice : On simple request via info@bwp.be - Frederik Pille