Afbeelding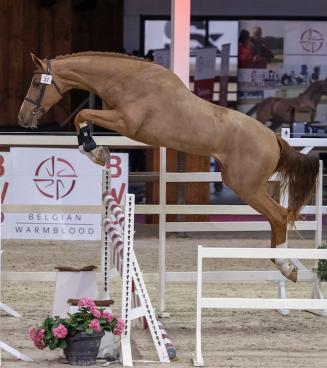 Azelhof Lier, Aarschotsesteenweg 201
We are pleased to present the candidate breeding stallions 2022 to you.
During the Second Phase of the BWP Stallion Selection, only 3-year-old stallions may presented: their number amounts to 88 jumping bred stallions and to 8 dressage bred stallions. All those stallions will be shown to the BWP judge in Azelhof in Lier in January, 13 to 15, 2022. The whole event will be live streamed.
Click here for the list of participating stallions.
Once more, we are forced to organize the Second Phase of the BWP Stallion Selection like in 2021.
In fact, this means that the Second Phase of the Stallion Selection will effectively take place in January, 13-15, 2022 in Azelhof in Lier. We were forced to cancel all fringe activities. There will be no commercial area, No VIP facilities, no honouring ceremonies and, unfortunately, again an event without public attendance.
Of course, we will see to it that the full program can be followed via live streaming.
All about the Stallion Selection & Program: Stallion Selection | Belgian Warmblood (belgian-warmblood.com)