Afbeelding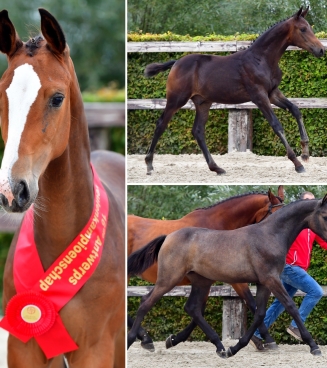 Paardenfotograaf
The BWP Online Foal Auction is open to BWP jumping and dressage bred foals, BRp foals and Connemara foals.
How can your foal be selected? The foal has to participate in a BWP or BRp foal contest. In that event, the foal has to score at least 75 percent. Here you can find the selection moments. Connemara foals can be enrolled without selection.
When the above mentioned conditions are fulfilled, the foal can be enrolled for the BWP Online Foal Auction. That can be done via the online form that will be activated in due time. When enrolling, a fee of 200 euro has to be paid for BWP foals, and 100 euro for BRp and Connemara foals.
On September3, during the National Championship for Elite Foals, photos and videos of the foals will be made. At the same time, a veterinary examination will take place.