Afbeelding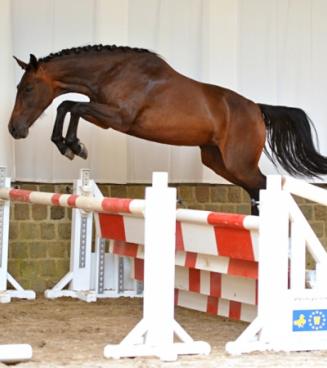 Oefenavond vrijspringen alle paarden, BWP Moerbeke-Waas
Oefenwedstrijd vrijspringen jonge paarden
Vrijdag 07-02-2020 – aanvang 19 uur
Inrichters BWP regio Moerbeke-Waas
Waar : Stal Lindenhof
Lindestraat 48
9042 Desteldonk-Gent

Men kan op voorhand inschrijven op volgend adres:
Is makkelijker om startlijsten te maken.
Cortvriendt Willy
Burg. Van Pottelberghestraat 1
9185 Wachtebeke.
Tel-fax: 09 345 75 17
Gsm: 0474/584 551
E-mail : willycortvriendt@proximus.be of bwp.moerbeke@proximus.be
Website: www.bwp-moerbekewaas.be

Het inschrijvingsgeld bedraagt 10 € p/paard en kan ter plaatse betaald worden.
Iedereen is welkom, paarden uit andere gewesten of andere stamboeken.
De eigenaar is verantwoordelijk voor zijn paard en bepaalt de hoogte wat zijn paard springt, begeleiders zijn toegelaten.
Het bestuur is niet verantwoordelijk voor schade en/of ongevallen.

Te vermelden bij inschrijving:
Naam paard
Naam v/d vader
Naam v/d vader v/d moeder
Geboortejaar
Fokker
Eigenaar
Storten op rek. BWP Moerbeke - IBAN Nr.: BE30 7374 2002 6211(met vermelding van uw naam en naam v/h paard)
Indien mogelijk inschrijven vóór 05-02-2020
HET GEWESTBESTUUR BWP MOERBEKE