Afbeelding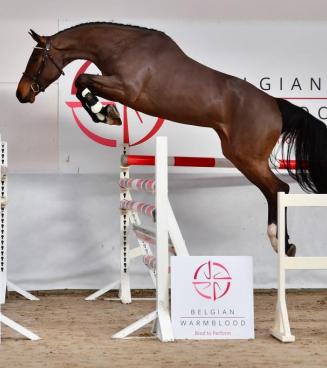 What: an auction for 3 and 4 year old dressage and jumping horses
When: Saturday 13 March
Click here for the collection!
It will be a studio auction starting at 7.30 p.m. Some specialists in the jumping and dressage world will comment on the horses.
The online biddings open on Friday March, 12, at 10 a.m. On Saturday we close for a while at 5 p.m. and then start again at 7.30 p.m. with the effective auction with professional comment.
In order to be able to bid, you have to register in advance via this link.
Do you prefer bidding by telephone during the auction? Then you have, in advance, to make contact with one of the contact persons below :
Organization : Lieve Degreeff : +32 497 538 982
Commercial advice jumping bred horses : Tom Van De Vijver : +32 476 442 185 / Sven Bols : +32 495 551 405
Commercial advice dressage bred horses : Eddy Schuurmans : +32 497 39 09 58
Click for the conditions of sale.