Afbeelding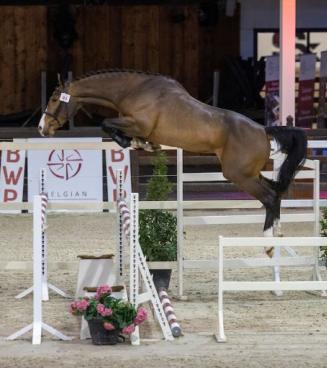 Dirk Caremans
Here you can find the collection of the auction stallions.
15 stallions have been registered. They all participate in the BWP Stallion Selection and still have to be referred to the third day of the Stallion Selection before they can actually enter the auction.
Click here to see the promotion video.
The auction is a live auction and is scheduled Saturday 15 January. That Saturday, the online bids will start at 10 a.m. In this way we would like to give you the opportunity to make a first offer on your favorite. The online bids close at 6 pm and the auction will start around 8:00 pm. No audience is allowed, but everything can be followed via livestream.
If you want to bid, you have to register yourself in advance via www.bwp.auction
Click here for the auction conditions
Organization & administration : Lieve De Greeff : +32 497 538 982
Commercial advice :
Sven Bols : +32 495 551 405
Tom Van De Vijver : +32 476 442 185
Veterinary advice : On simple request via info@bwp.be - Frederik Pille