Afbeelding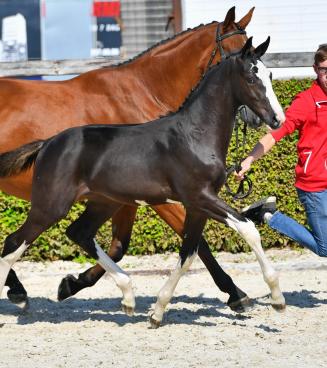 BWP marelines make the difference!
It will be a live studio auction, starting on Monday, July 5, at 8 p.m. The foals will be commented by thé specialist in performance mare lines : Jo De Roo.
The online biddings already open on Friday, July 2, at 10 a.m. On Monday we temporarily close the biddings for a while at 6 p.m., and then we start again at 8 p.m. with the effective studio auction with professional comments.
You can bid online during the studio auction. It is necessary to register in advance at www.bwp.auction
You can also bid via telephone. In that case, you have to register yourself at the auction team. Please, contact Mrs. Lieve De Greeff (+ 32 497 538 982) before the auction and communicate your interest. During the auction, you will get a phone call from the auction team on the moment the stallion of your choice will be auctioned. In order to confirm your interest, we need your full data in advance. Please, send an e-mail mentioning a written permission or a bank guarantee. You will receive the purchase contract within 24 hours after the auction.
Administration & Organization Auction: Lieve De Greeff: +32 497 538 982
Commercial advice :
Boudewijn Schepers: +32 (0)474 45 37 16
Kurt Asselberghs: +32 (0)475 37 54 94
Would you like to have your foal growing up in a rearing stable in Belgium? Let us know. We help you by giving you the necessary contacts.
Click for the conditions of sale.