Submitted by
belgian-warmblood
on 12/09/2020 - 11:19
Afbeelding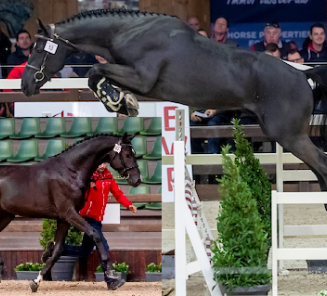 The number of enrolments for our BWP stallion selection was clearly not influenced by the corona pandemic. Again, a massive number of candidates have been enrolled. We are pleased to present them to you. During the Second Phase of the BWP Stallion Selection, only 3-year-old stallions may presented : their number amounts to 82 BWP registered jumping bred candidates and to 29 from other studbooks. In the dressage option, we notice a serious increase, compared to last year : 13 dressage bred candidates have been announced, 2 of them BWP registered and 11 from other studbooks. All those stallions can be presented in Azelhof in Lier in January, 11 to 13, 2021. The whole event will be live streamed by ClipMyHorse.
Stallions older than 3 years directly participate in the Third Phase (Azelhof, March 11-13, 2021). They are 22 to participate, 2 of them in the dressage option. So, in total 146 stallions have been enrolled for the BWP Stallion Selection 2021. As to the auction candidates, we wait a little longer to announce them; we will present them at short notice and pay more attention to them online.
Click here for the list of participating stallions.
BWP Top Stallion Auction : January 13, 2021.